A Look at the CrossFit Games Search for the Fittest on Earth: The Importance of Staying Active for Life
A Look at the CrossFit Games Search for the Fittest on Earth: The Importance of Staying Active for Life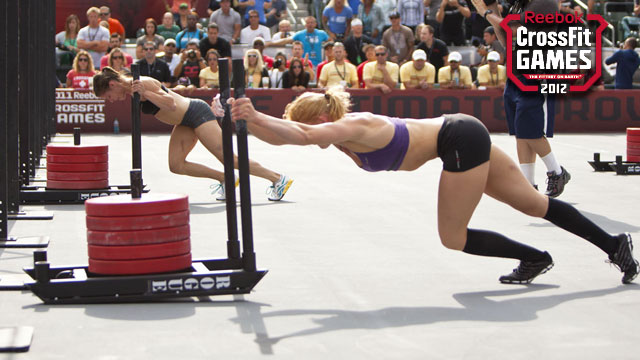 The 2013 Reebok CrossFit Games is a three-stage test of fitness that includes the Open Regionals, the world championships and the CrossFit Games. The games are renowned across the world as a "grueling test for the toughest athletes on the planet and will take place in Carson, California from July 26 to July 28, 2013.
The CrossFit Games are events that are made up of a broad range of functional movements which requires moving large loads, testing endurance by long distance events as well as speeds.
Top athletes from 17 different regions across the globe compete in the Open in order to qualify for the next stage, the Regionals, with the season culminating with the 2013 Reebok CrossFit Games. At the Games, thousands of participants are then narrowed to about 100 of the most fit men and women on the planet. These athletes realize that performing at their peak requires plenty of protein, and many have likely turned to discount protein bars to achieve their ultimate fitness.
While you don't have to become the very fittest, staying active at any age is important for many reasons, including:
Controlling your weight. If your body has to carry lots of extra pounds, it's difficult to enjoy almost any activity. If you become obese it can prevent you from enjoying many of the best things in life. Discount protein bars are excellent for helping to keep you full, staying on track to meet those weight loss goals.
Exercise can prevent many diseases and illness, contributing to a lengthier and higher quality of life.
Improving your mood. One of the best ways to feel happier is by working out. Exercising regularly will increase your endorphins, responsible for the feeling of well-being.
It can prevent aging diseases like dementia and even slow the progress of brain disorders such as Alzheimer's Disease.
Boosting energy. Exercising actually provides the body with more energy to get through the day.
Protein bars are a great way to help you achieve your fitness goals
Incorporate discount protein bars into your healthy eating plan to ensure that your body's protein needs are met. If you don't get enough protein in your diet, your body can be forced to burn muscle instead of fat; the more lean muscle you have the more calories you'll burn – you don't want to lose muscle.
Protein will also aid in boosting the metabolism by preserving lean muscle tissue and even help you stay fuller longer, preventing between meal hunger pangs.
The post A Look at the CrossFit Games Search for the Fittest on Earth: The Importance of Staying Active for Life appeared first on Nashua Nutrition Blog.