Control Snacks for Hunger: Olympians' Davis & White's Diet
Control Snacks for Hunger: Olympians' Davis & White's Diet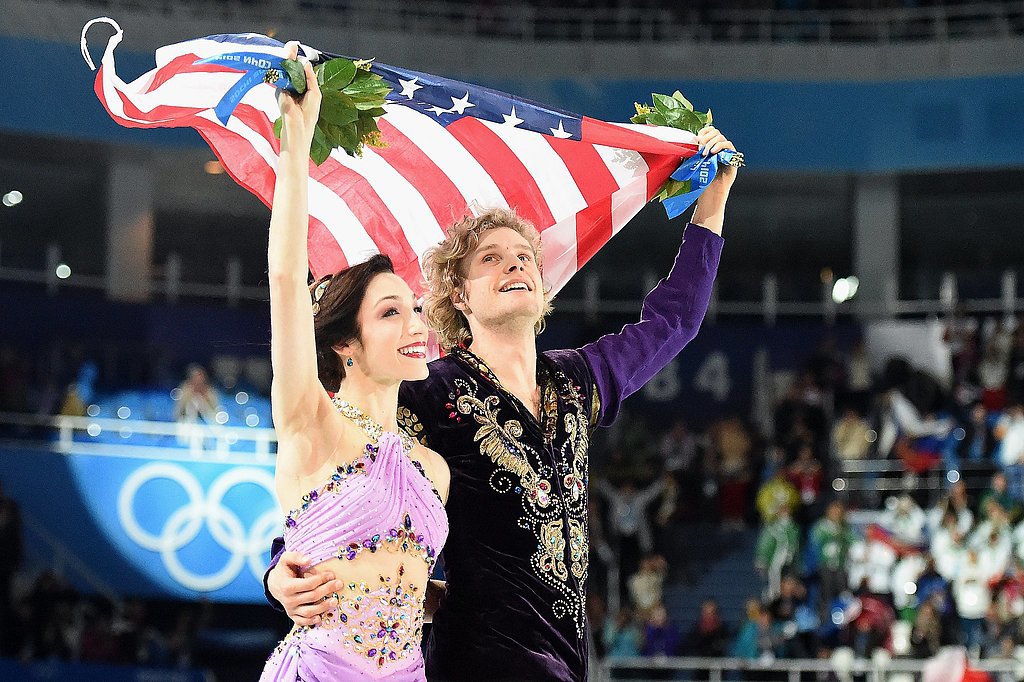 If you watched the Sochi Olympics, you couldn't help notice the spectacular performances of ice dancers Meryl Davis and Charlie White—and the spectacular physiques that went along with them.
For their level of athleticism, Davis and White need to pay close attention to what they eat—as well as how much time they spend eating, being that they must invest hours and hours daily in training. They can't be bothered with meal preparation or distracting hunger pangs. This is where snacks that control hunger come in.
You need not be an Olympic athlete, however, to benefit from control snacks. Average "everyday" people can learn from Davis and White. These Olympians practice consistency. First off, they don't have set meals. "We eat little bits throughout the day" says White. Supplying their bodies with energy is crucial, but at the same time, they can't become weighed down with full meals.
Meryl Davis and Charlie White train early in the morning and need something that provides plenty of energy without heaviness. This requirement applies to many people who lead busy lives and must start their day very early. To keep energized throughout the day, Davis and White drink lots of water while controlling their snack intake.
These gold medalists have it all under control. Do you? If you've been struggling with snacking, you should be take control snacks—to control your hunger without depleting your energy, and to save time so you can quickly get back to your busy life. There's no better way to do this than with the convenient, tasty and nourishing snack foods from Nashuanutrition.com.
For example, who ever thought that Pizza Tasty Bites could be included in a weight control program? But they can! No need to fuss around counting calories or worrying about nutrition, and they are ready to enjoy no matter how much you're on the go.
For an even faster treat, have a Peanut Butter Chocolate Delight. This sweet-tooth-lover's snack is very satiating since it's designed to more slowly convert to blood sugar than other similar products on the market, it won't bog you down—enjoy one right before your group fitness class or after a hectic day at work. This nutrition bar is also great for diabetics.
Now if you prefer to snack on something crunchy, check out the Honey BBQ Crisps. These munchies are perfect for those who like to eat chips in between meals but find it hard to control over-indulging. The carbs in these crisps get slowly absorbed into your bloodstream, meaning you won't have to eat a lot to feel satiated.
There are many more control snacks from which to choose. The secret to weight loss is all about feeling satiated, energized and not having to spend a lot of time with food preparation. This solution takes distraction and tedium out of your weight management equation!
The post Control Snacks for Hunger: Olympians' Davis & White's Diet appeared first on Nashua Nutrition Blog.
Bold Commerce Collaborator